OII Europe has co-written a joint statement in collaboration with numerous civil society organisations working to protect women's rights and to advance gender equality on the directive on combating violence against women and domestic violence.
Please find the whole text of the joint statement here [pdf]
The undersigned organisations have made recommendations to the EU institutions that are working on the file – The European Parliament, the Council and the European Commission – to make this directive as strong and as effective as possible.
The recommendations encompass measures in many areas, namely: intersectional discrimination, criminal offences, protection of victims and access to justice, victim support, prevention.
The statement includes a specific recommendation to include intersex genital mutilation (IGM) in the scope of the directive, in line with the amendments proposed by the European Parliament.
List of the organisations:
Amnesty International
Center for Reproductive Rights
End FGM European Network
EuroCentralAsian Lesbian* Community (EL*C)
European Sex Workers' Rights Alliance (ESWA)
Human Rights Watch
IPPF European Network (IPPF EN)
La Strada International
Organisation Intersex International Europe (OII Europe)
Platform for International Cooperation on Undocumented Migrants (PICUM)
The European region of the International Lesbian, Gay, Bisexual, Trans and Intersex Association
(ILGA-Europe)
Transgender Europe (TGEU)
---
Below you can find our FAQs on the directive and our press release on the EP position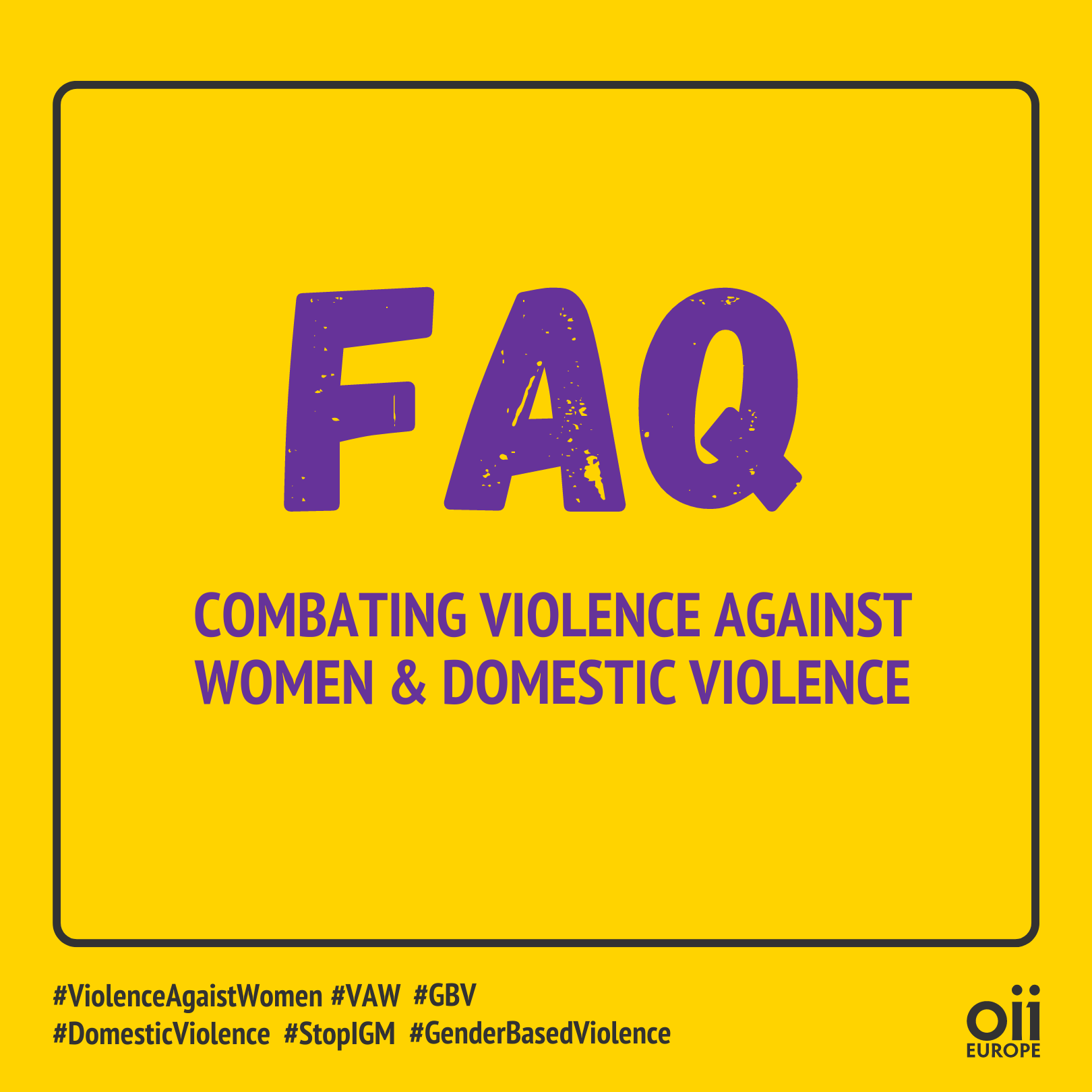 Following the European Parliament's position on the proposal for a Directive on combating violence against women and domestic violence, we want to take this opportunity to answer some FAQs that you may have.
Press Release:
The European Parliament position on the Directive on combating violence against women and domestic violence includes IGM among the forms of violence within the Directive scope