Following the European Parliament's position on the proposal for a Directive on combating violence against women and domestic violence, we want to take this opportunity to answer some FAQs that you may have.
Why IGM is a form of gender-based violence:
Among other forms of GBV such as sexual assault and harassment, female genital mutilation (FGM), forced sterilisation, IGM also deserves recognition as a form of GBV. Some interventions performed on intersex children, such as labiaplasties, vaginoplasties, gonadectomies, clitoral "recession" or cutting, are based on sexist, patriarchal and misogynistic beliefs about the ways in which typical female bodies should look, and the function they must fulfil. These practices are aimed at exerting control over the intersex girls' and women's physical appearance and sexuality; in much the same way as FGM. We would like to acknowledge that the same patriarchal beliefs also underpin IGM performed on intersex persons assigned male at birth.
About the term intersex genital mutilation:
IGM is a non-vital, non-consensual surgical, medical or hormonal intervention performed on the sex characteristics of intersex persons, without their fully informed consent. The term 'mutilation' is used by the intersex human rights movement to speak about the fact that these interventions violate the person's right to self-determination, bodily integrity and bodily autonomy, and have lifelong negative impacts (physically and psychologically).
We wish to address the recent instrumentalisation of the word 'mutilation' by transphobic and anti-gender actors in their discourse around trans people's access to trans-specific healthcare, which they maliciously describe as 'mutilations'. The fight for intersex human rights stands firmly alongside the fight for trans rights, as both fights are grounded in the principle of informed consent.
About criminalisation:
Criminalisation of IGM aims to ensure that medical professionals performing this act, which is a severe violation of the person's rights, are held accountable and face criminal repercussions. Criminalisation of IGM is important to show that this harmful practice is unacceptable.
Social Media Assets: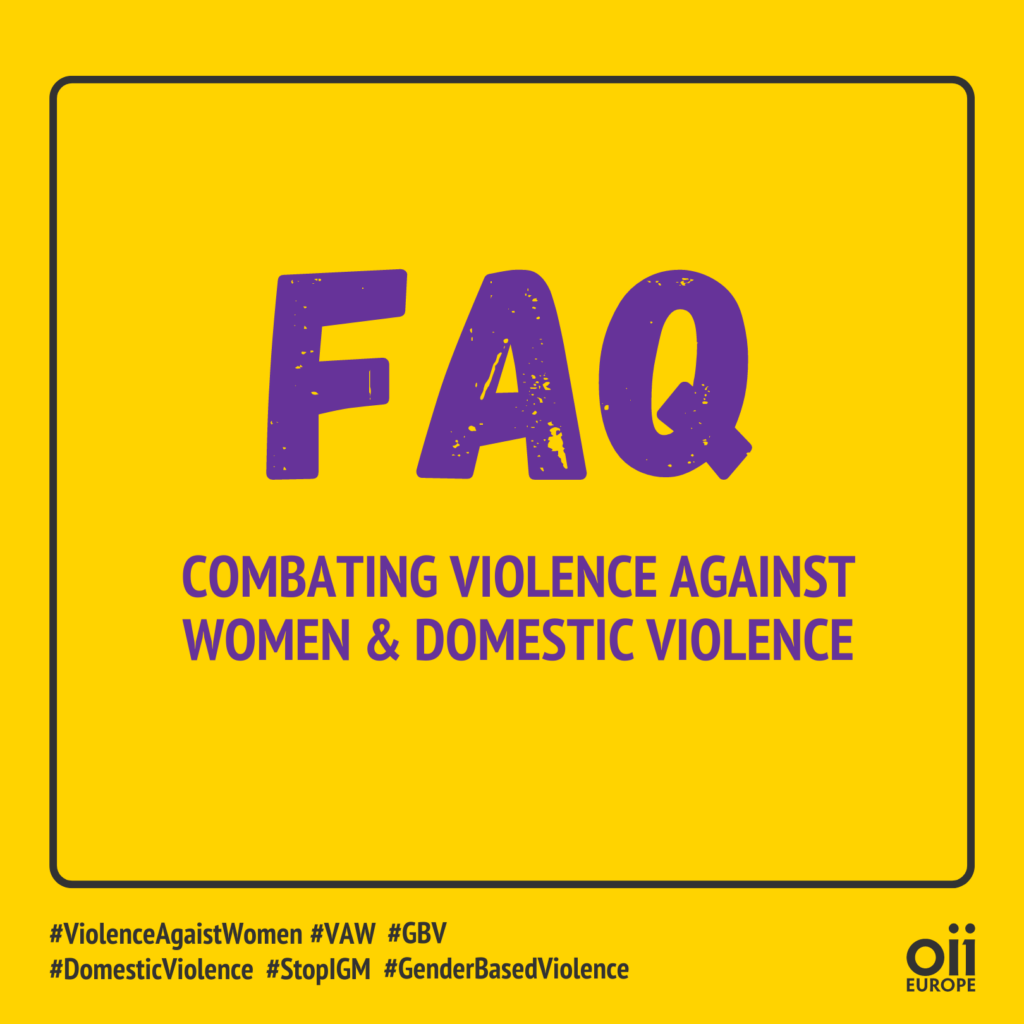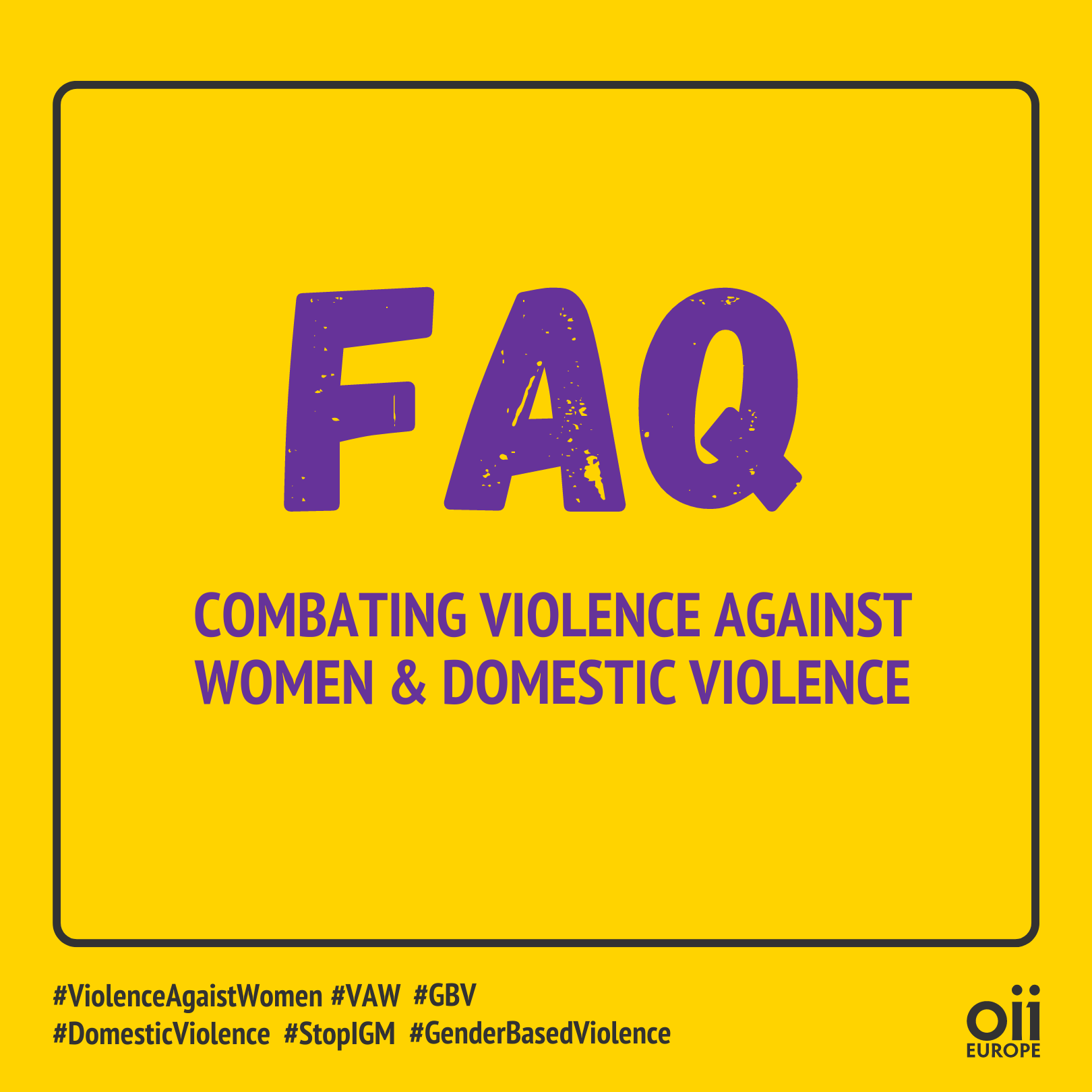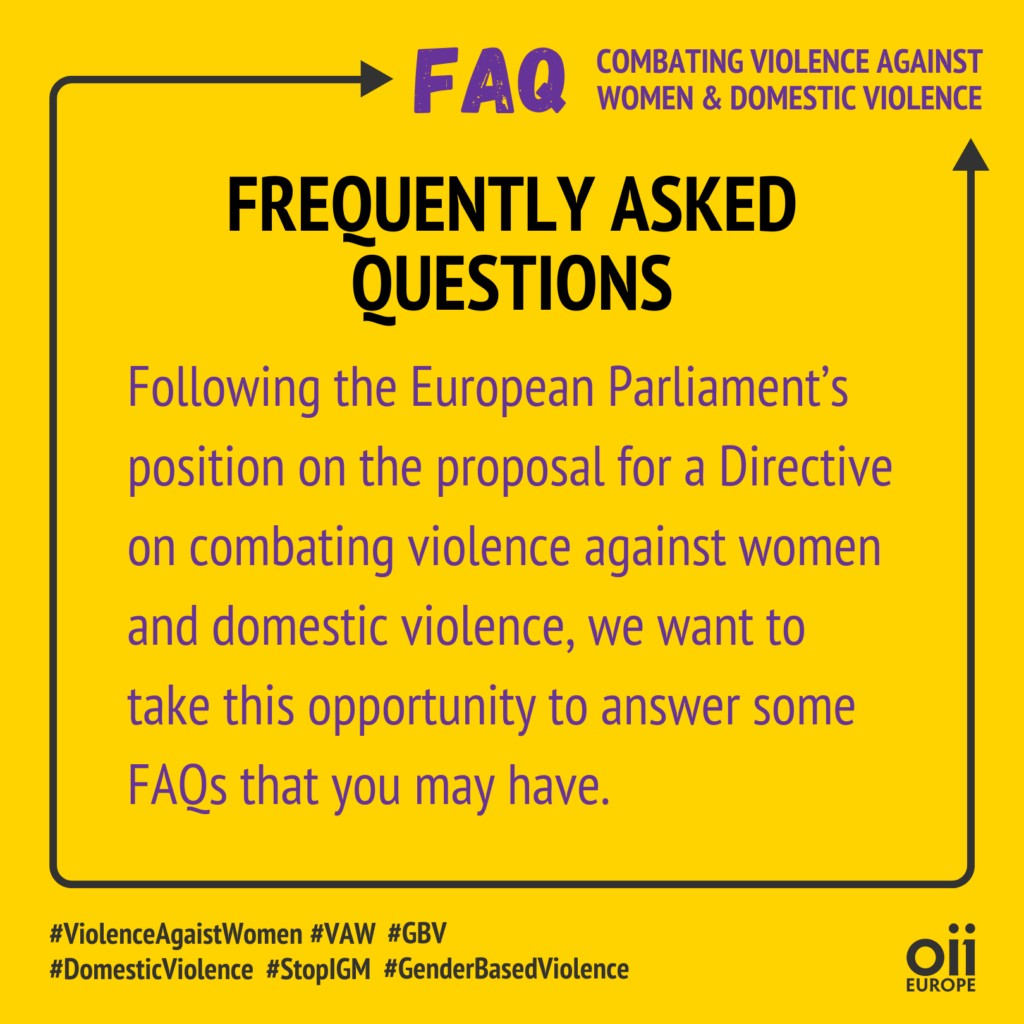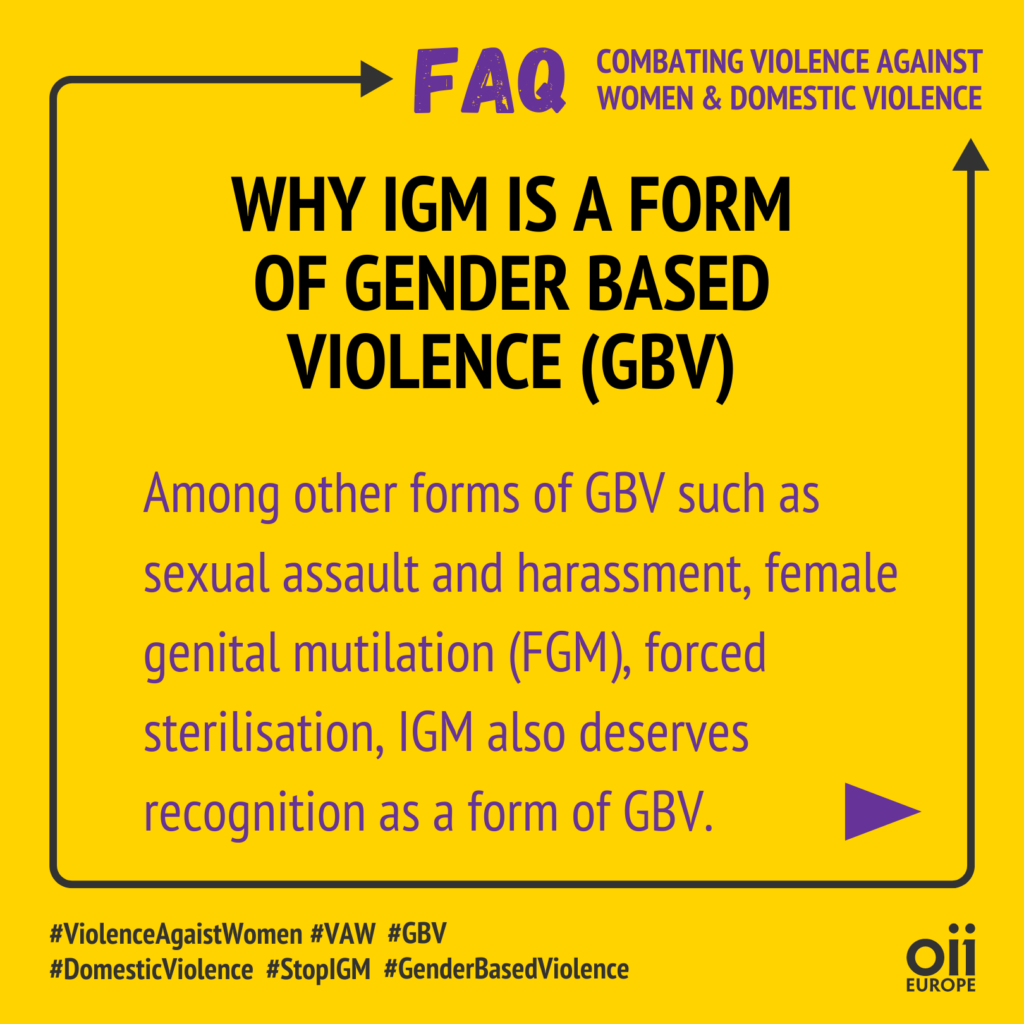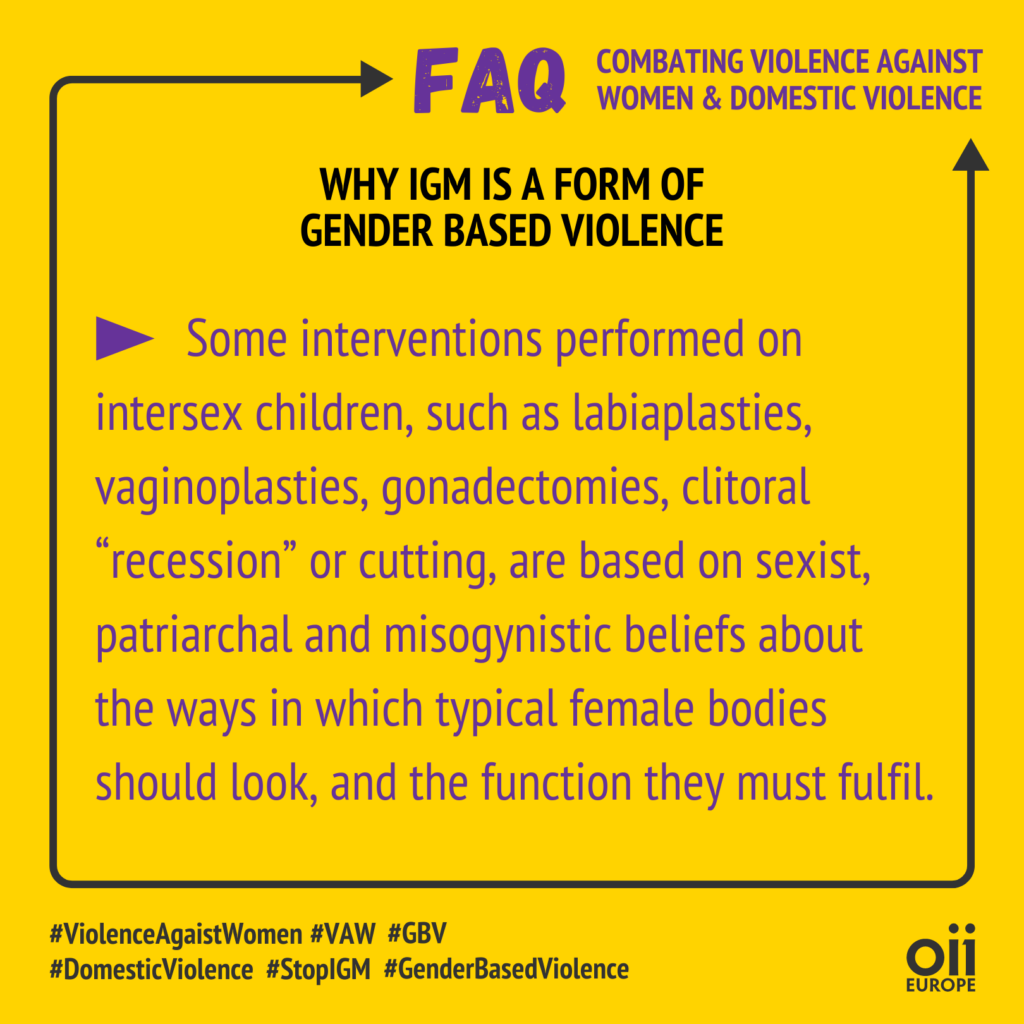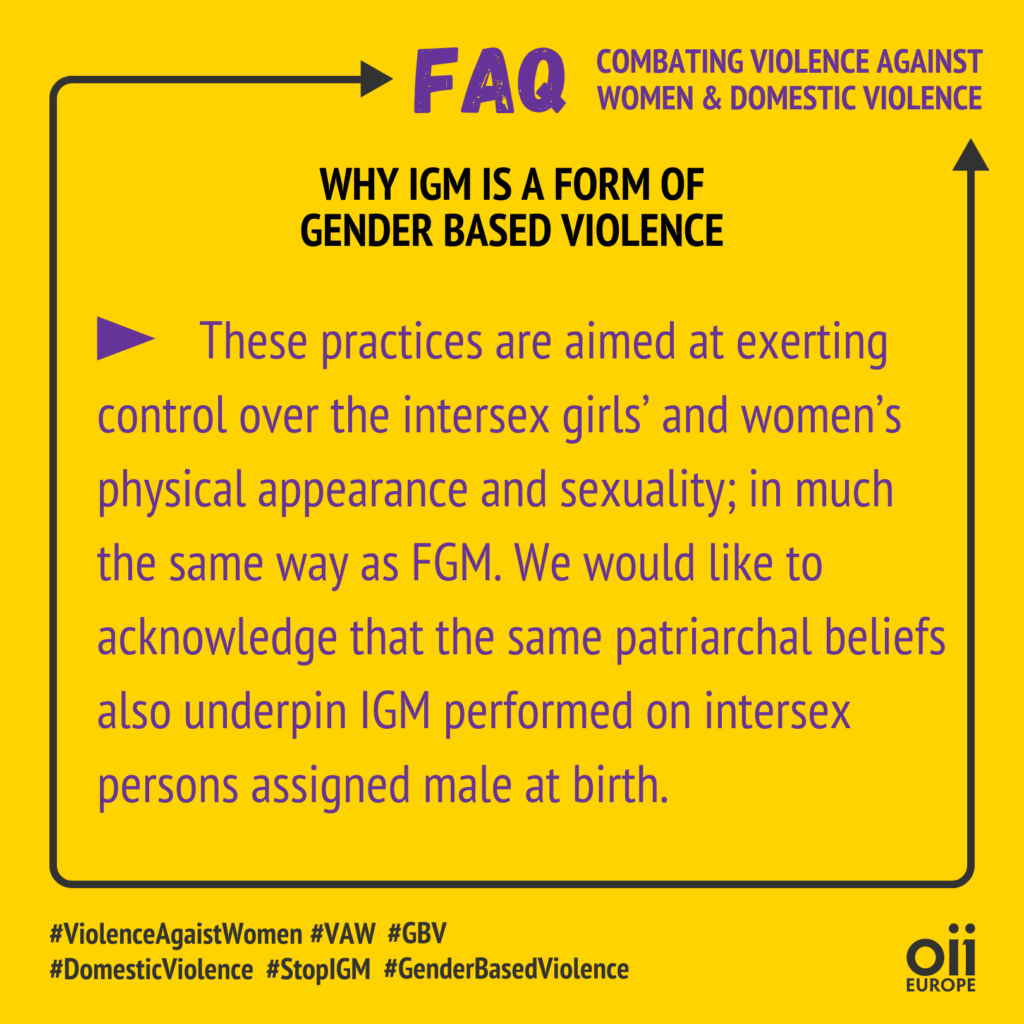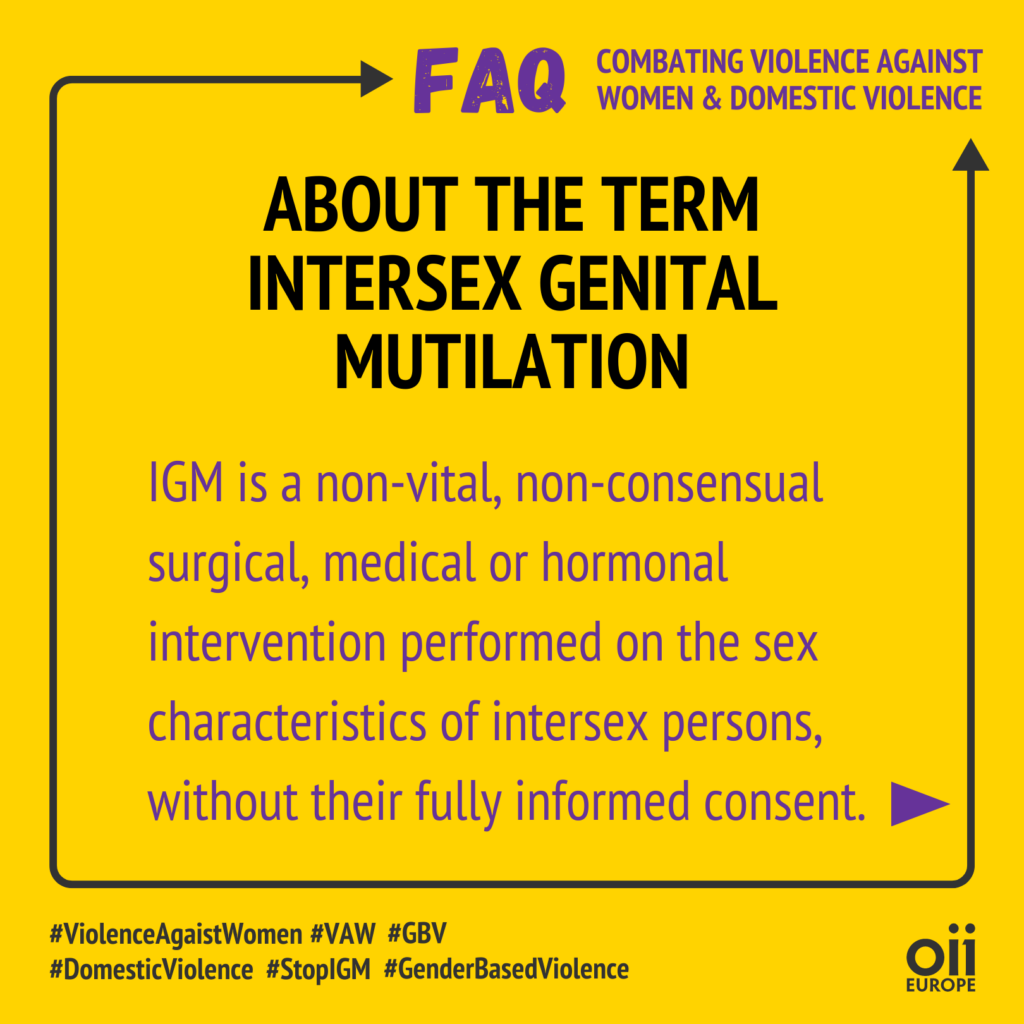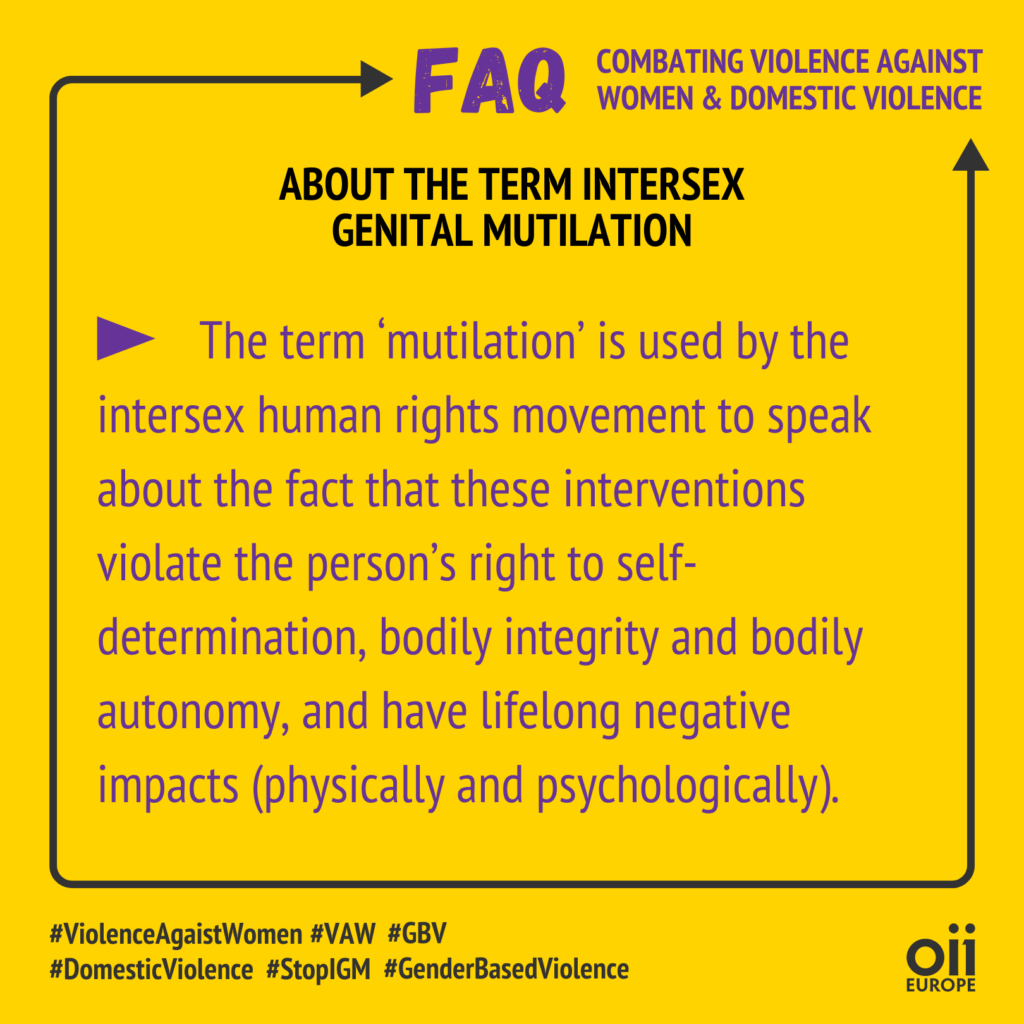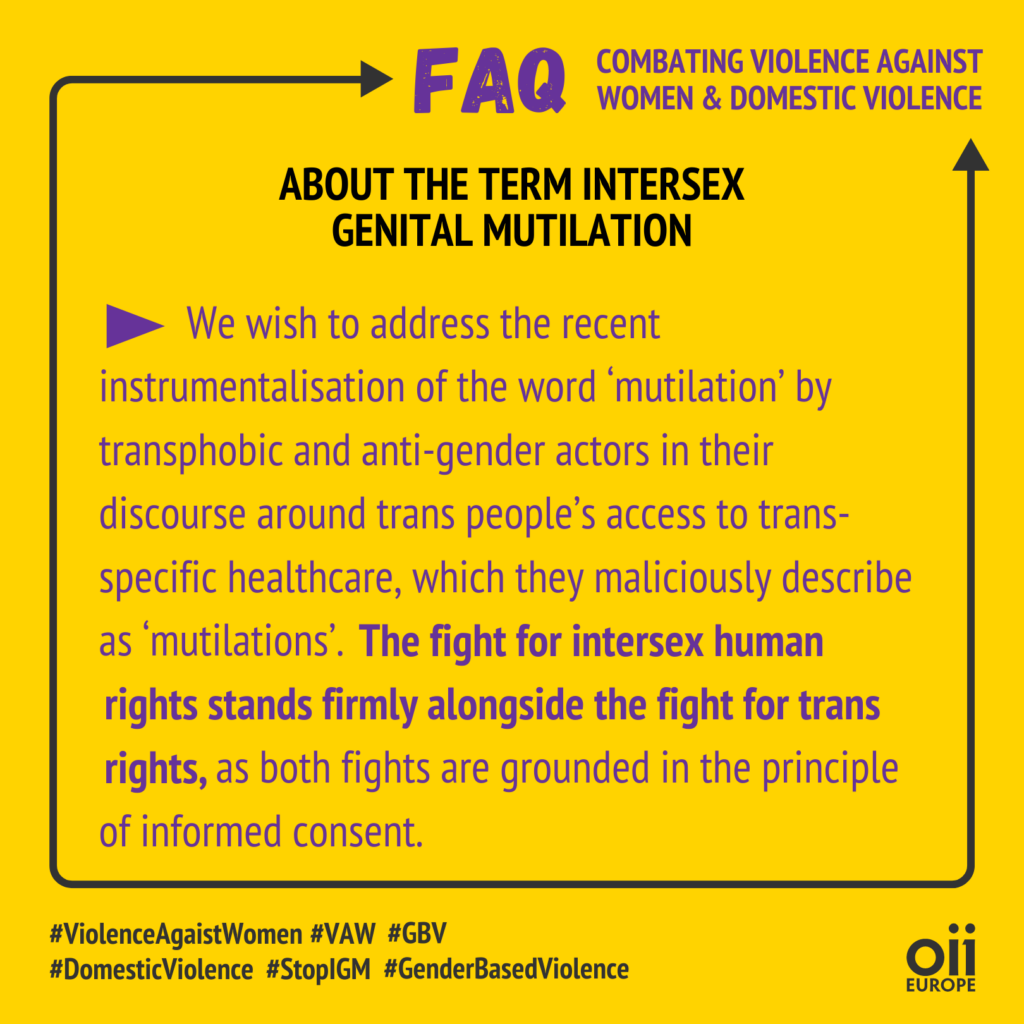 ---
Download the slides here (google-drive):
Video:
Hashtags
#StopIGM
#ViolenceAgainstWomen
#DomesticViolence
#VAW
#GBV
#GenderBasedViolence
See also our related press release here: