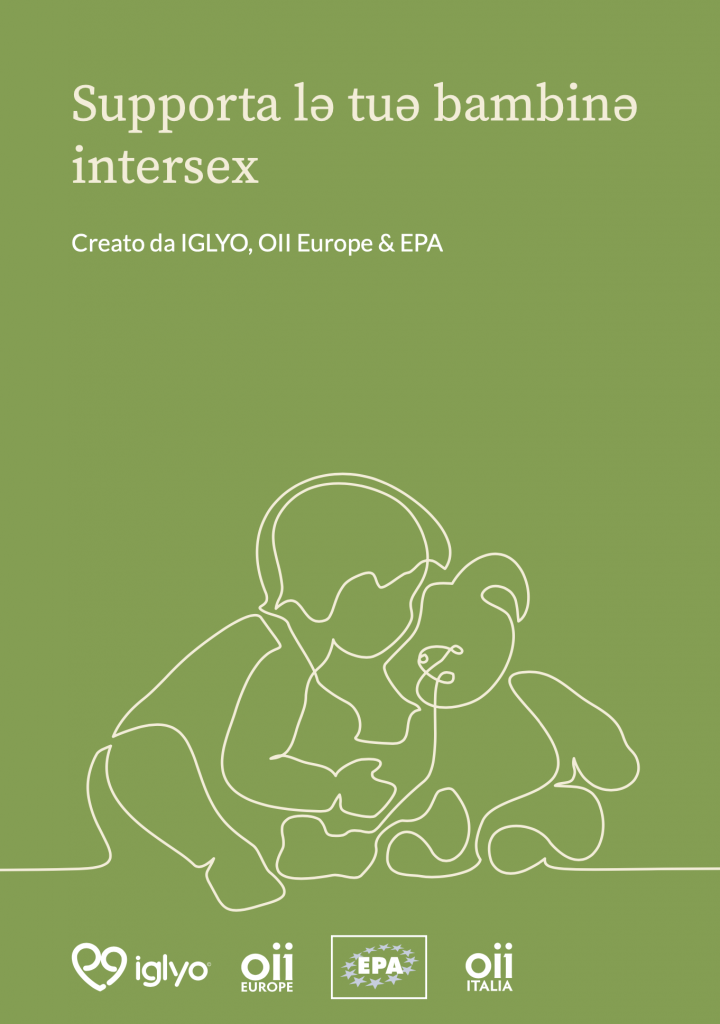 We are happy to present our Italian parents toolkit "Supporta lə tuə bambinə intersex" in the Schwa-version!
Il testo originale in inglese usa "they" ("loro") piuttosto che lui o lei come pronome neutrale per tuttз, riconoscendo pienamente che esiste una diversità di generi. In questa versione italiana useremo un linguaggio inclusivo, basato sullo schwa, "ə" per il singolare e "з" per il plurale, come proposto da diversз linguistз, attivistз intersex e persone non binarie.
---
The original English version was created in cooperation with ILGYO and EPA.
---