We are delighted to share with you the following accompanying infographics to the OII Europe Covid-19 Report "Covid-19. A report on the situation of intersex people in Europe and Central Asia".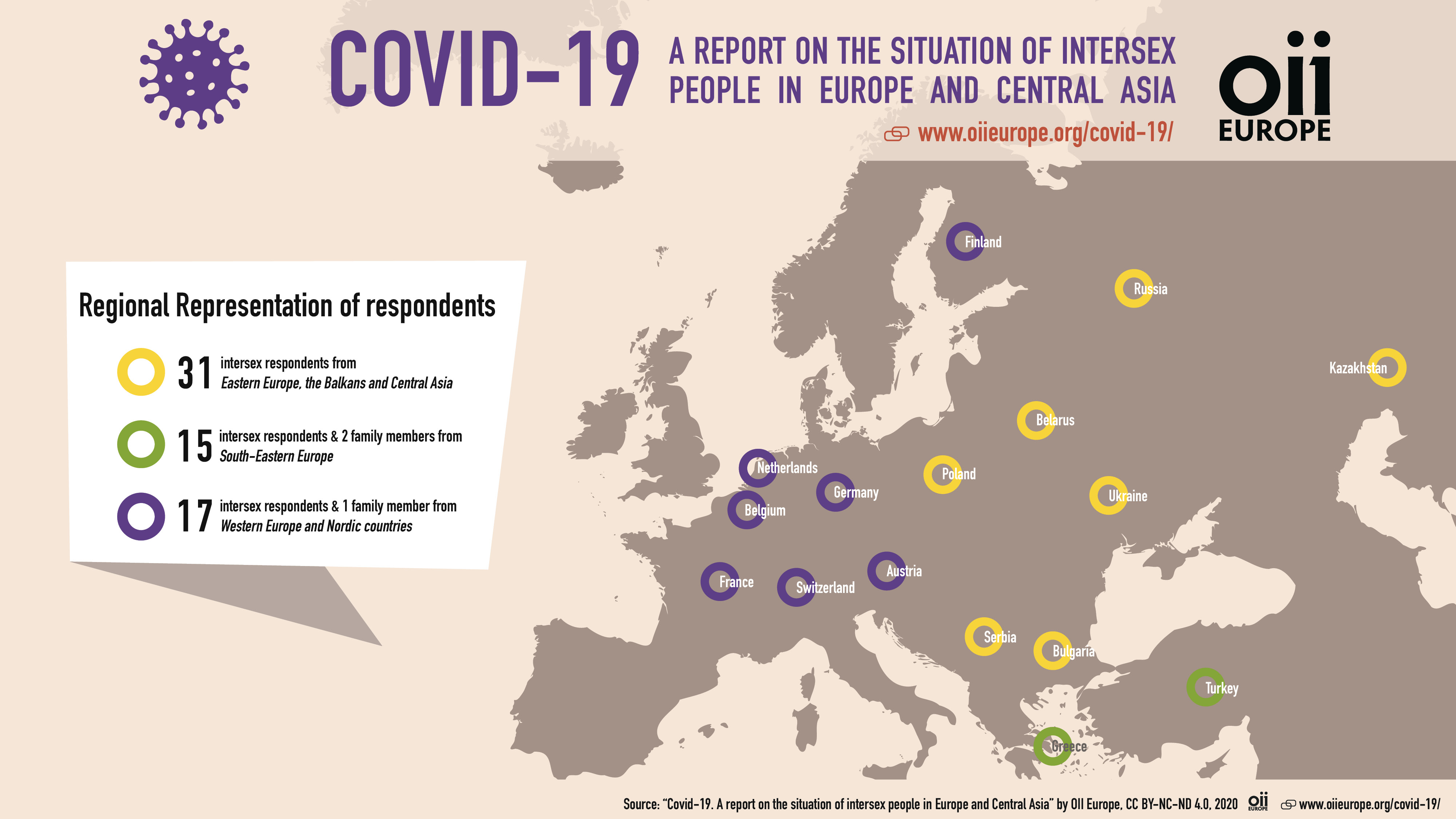 Our report is the outcome of an intersex-led survey, the first one in Europe and Central Asia to specifically focus on the impact of Covid-19 on intersex individuals. We carried out the survey between 1st of July 2020 and 3rd of August 2020 and it is part of a global project, conducted by the International Intersex Community, that aims to increase knowledge about the situation of intersex people in times of the pandemic.
The report was published by OII Europe in December 2020.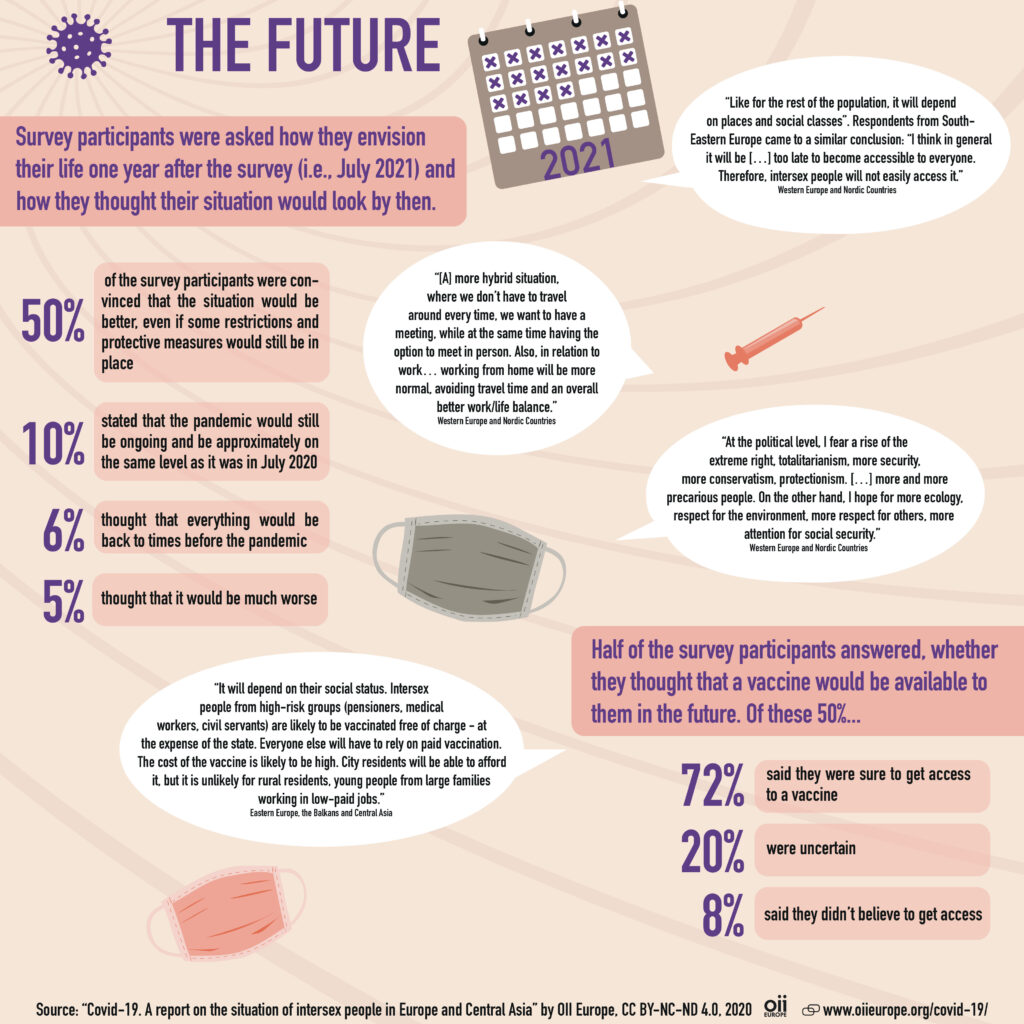 The infographics visualize the main findings and contain the statistical data provided in the report. They are following the structure of the report for easy reference and can be downloaded as individual JPG's or as a complete pdf-file.
Also, for social media usage we created folders with images ready to share via twitter (twitter-folder) in the 16:9 format and square for instagram and facebook (square-folder).
Download the complete package here or select from the folders:
https://drive.google.com/drive/folders/1hY7NP1DbRDfAy8Z-aj0B6znAkPP78mDd?usp=sharing
You can also preview all the infographics on our dedicated infographic site here: infographics.oiieurope.org