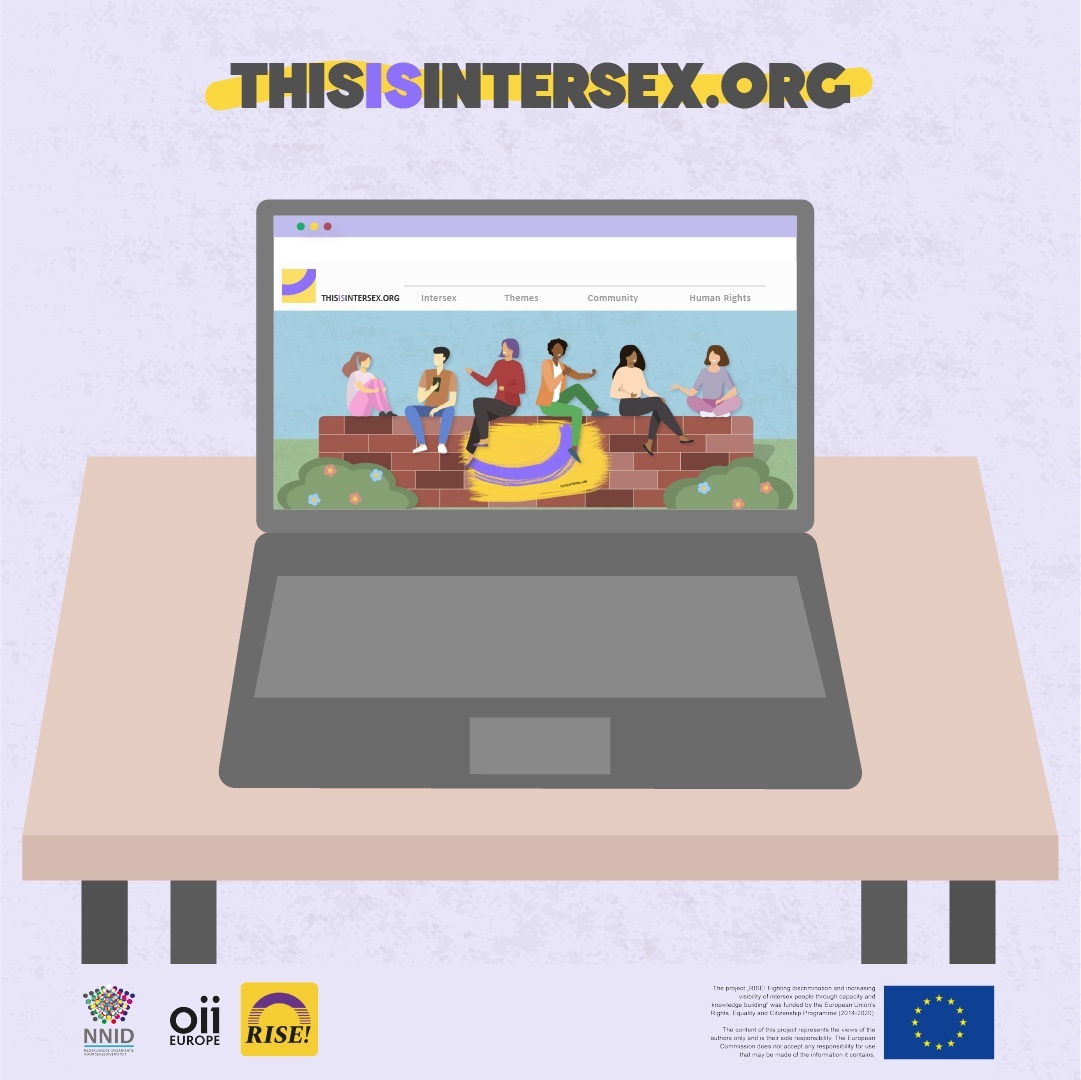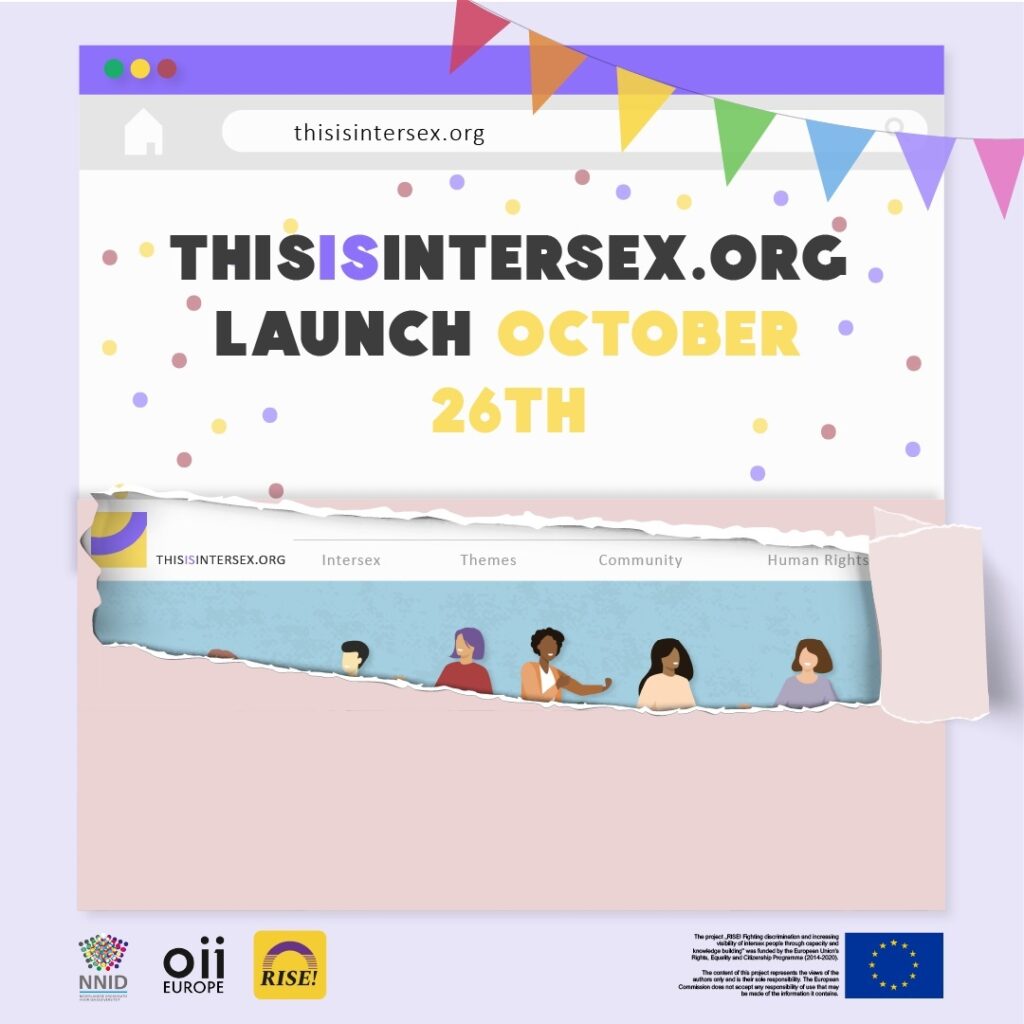 We are happy to announce the launch event of thisisintersex.org on October 26th, on Intersex Awareness Day, held from 15:00 till 16:15h, CEST time.
We especially want to thank Ms Helena Dalli, Commissioner for Equality of the European Union, who will deliver the keynote speech. We are also pleased to have our speakers Surya Monro, Piet de Bruyn, Miltos Pavlou, Kaisli Syrjänen and Magda Rakita on the panel 'Intersex Knowledge in Europe'.

Thisisintersex.org is a website developed by NNID, Netherlands organisation for sex diversity with an intersex human rights approach, talking about being intersex in Europe and the issues intersex people combat daily. The goal of the website is to increase the knowledge on intersex human rights issues in Europe, contributing to the overarching goal of reaching more acceptance.
The website is targeted at the following groups:
intersex people themselves, parents of intersex people, the media, policymakers, and the general public.

Program launch event thisisintersex.org:

15:00 – 15:05: Introduction by Dan Christian Ghattas, Executive Director, OII Europe

15:05 – 15:15: Keynote Speech by Helena Dalli, European Union Commissioner for Equality.

15:15 – 15:25: The idea behind the website by Miriam van der Have, Executive Director, NNID.

15:25 – 15:35: Development and process of thisisintersex.org by Myrthe Reijmer, Communications Officer, NNID, and Irene Kuzemko, OII Europe.

15:35 – 16:15: Panel 'Intersex Knowledge in Europe'

with the following speakers:
Piet de Bruyn, Belgian politician and Flemish Member of Parliament
Miltos Pavlou, Socio-Legal Researcher at the EU Agency for Fundamental Rights
Magda Rakita, co-founder and executive director of Fundacja Interakcja and chair of trustees at Interconnected UK
Kaisli Syrjänen, Chair of ISIO, Finland
Surya Monro, Surya Monro, INIA, Intersex – New Interdisciplinary Approaches, Professor in Sociology and Social Policy, University of Huddersfield, UK

The launch will be held via Zoom Webinar, which means attendees will not be visible on camera. During the panel you will be able to ask your questions via the Q&A box so that we can discuss them with the panel.

Interested? Be sure to join the launch of Thisisintersex.org on October 26th at 15:00 CEST, by clicking the following link: https://us06web.zoom.us/j/83345616144. There is no need to register.

The event will also be livestreamed on the OII Europe Facebook page.

Thank you so much, would be fantastic to see you at the event!

Image by Lisa ter Horst, www.lisaterhorst.com