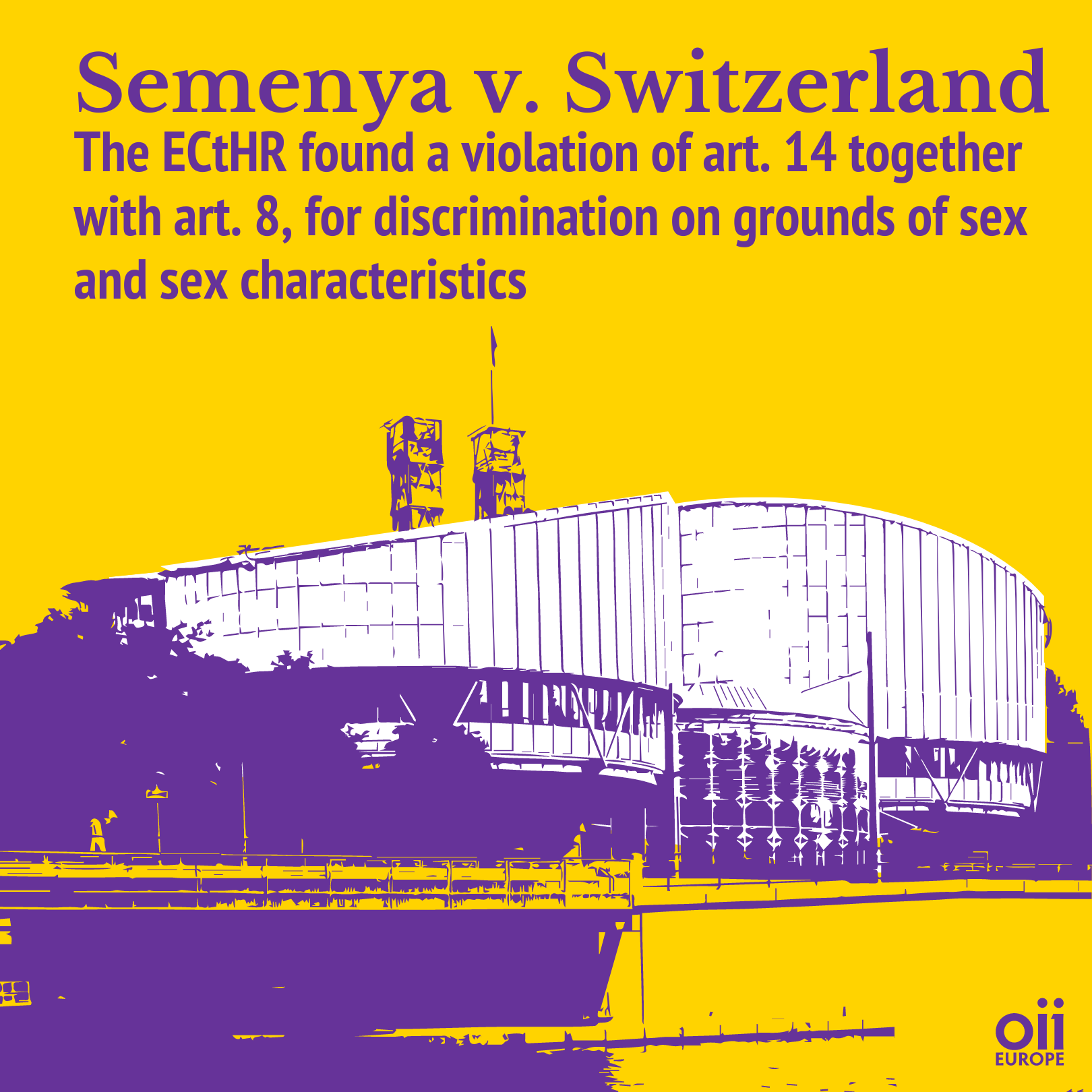 We welcome today's ruling of the ECtHR in the case of Semenya v. Switzerland. The Court found a violation of art. 14 together with art. 8, for discrimination on grounds of sex and sex characteristics.
Caster Semenya – an international level athlete – had stopped participating in competitions following the International Association of Athletics Federations' requirement to take hormone treatment to decrease her natural testosterone level in order to qualify for the female category, which she refused. The Court of Arbitration for Sport and the Swiss Federal Court had dismissed her requests.
The ECtHR assessed that the applicant had not had sufficient procedural safeguards at her disposal, and that the courts had failed to deliver reasoned decisions in line with European Convention and case-law, especially since Semenya's complaints concerned substantiated and credible claims of discrimination.
The ECtHR found that a difference in treatment based on sex and sex characteristics requires "particularly weighty and convincing reasons" by way of justification. It considered that sex characteristics is a ground covered by the scope of Article 14 – prohibition of discrimination – which is a first!
Find the ECtHR press release here https://www.echr.coe.int/w/judgment-concerning-switzerland 
#SexCharacteristics #Discrimination #CasterSemenya