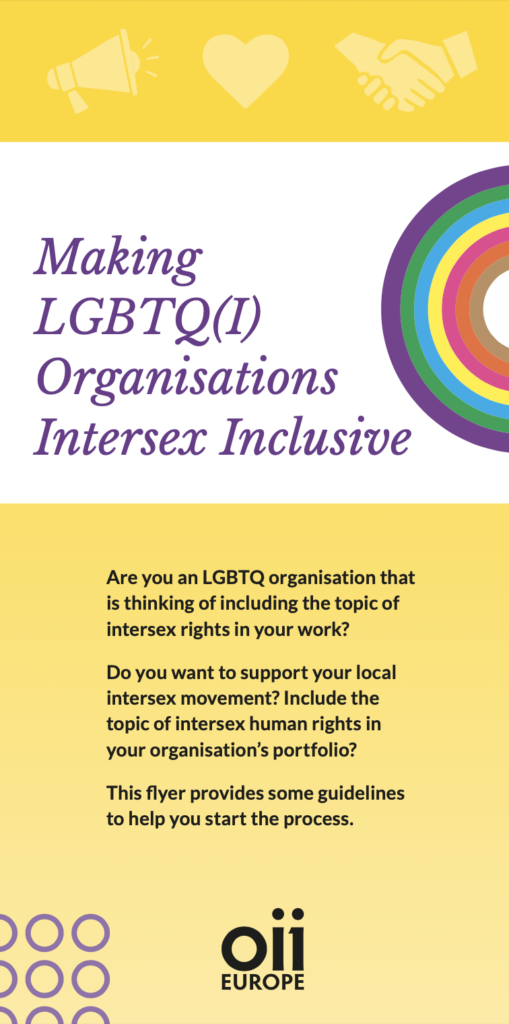 Are you an LGBTQ organisation that is thinking of including the topic of intersex rights in your work?
Do you want to support your local intersex movement? Include the topic of intersex human rights in your organisation's portfolio?
Check out our new flyer that provides some guidelines to help you start the process.